Harry Handcuff Houdini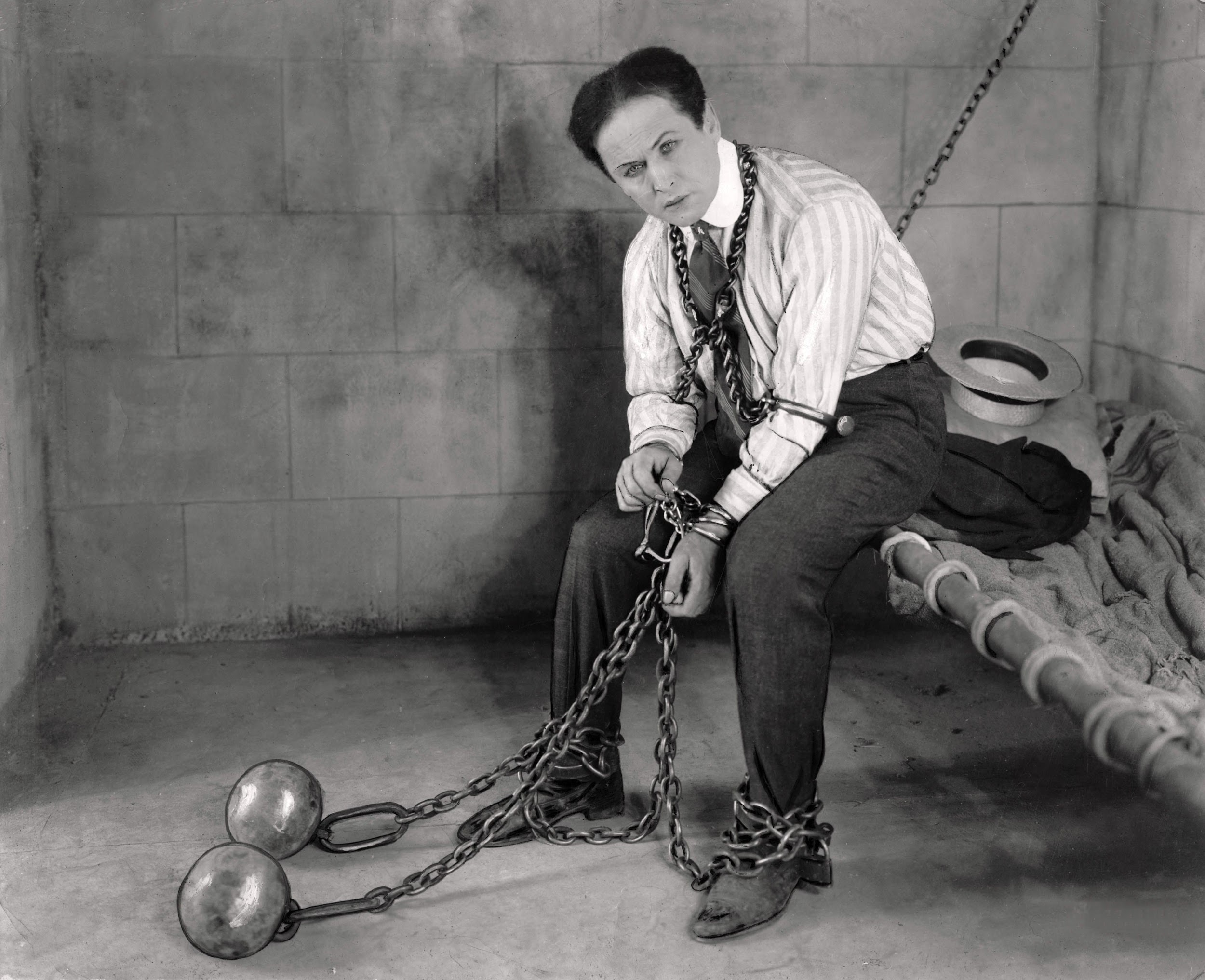 One can't talk about magic and not bring up Harry Houdini. Because of his brilliant escape techniques, his name has become synonymous with magic. Houdini originated from Hungary and traveled to the United States to try his luck as a magician. He started out with not a single penny to his name but ended up being arguably the most popular and highest-paid magician of the period.
Houdini's acts primarily involved escaping from various objects such as handcuffs, straitjackets, ropes, and even a giant can of milk. On three different occasions, he impressed thousands of people by escaping from being buried alive.